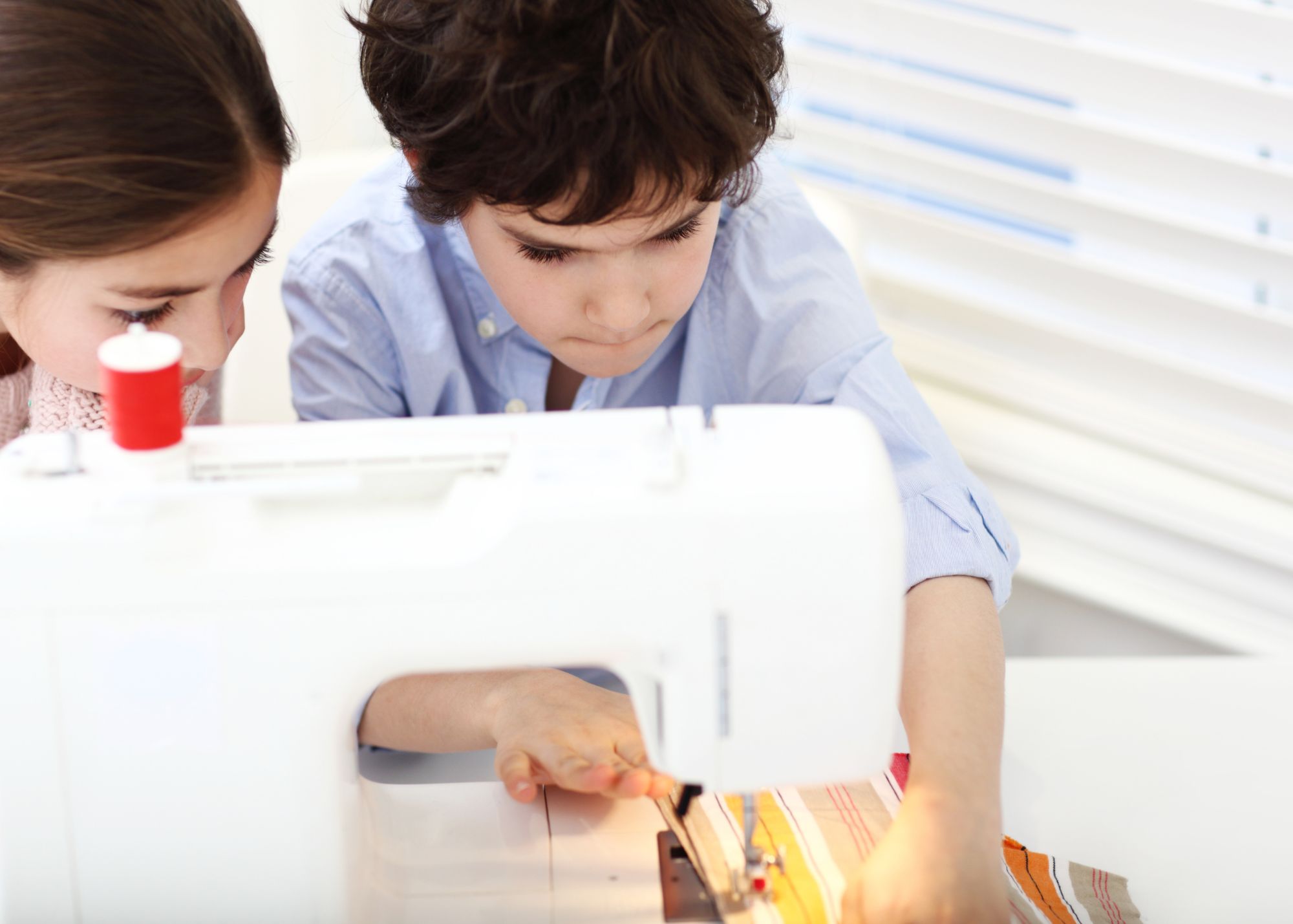 About Course
This five-module sewing course is designed for kids aged 5-15, covering a comprehensive range of skills and techniques to suit every level of sewing expertise. The program is structured with two lessons per module and activities for each lesson, building upon the knowledge and skills developed in each phase. Throughout the course, kids will learn practical hand-sewing and machine-sewing techniques as well as advanced projects and tailoring, enhancing their problem-solving and creativity skills. The program culminates in a showcase of the students' work, inspiring other young sewists and promoting the joy and beauty of the art of sewing.
The course curriculum is carefully designed to provide an engaging and informative learning experience. It caters to the diverse interests and abilities of kids, with projects ranging from household items to fashion accessories, and more advanced projects such as quilting and garment tailoring. Students will learn how to choose fabrics, patterns, and techniques specific to each project, learning about different materials, thread types, and stitching styles in the process. By the end of this course, kids will gain the practical skills and confidence necessary to take on different sewing projects independently, have a better understanding of designing functional and personalized items, and be ready to take their sewing skills to the next level.
Show More
What Will You Learn?
1. Ability to safely and effectively use common hand-sewing tools, such as a needle and thread, to create a variety of stitches.

2. Understanding of basic sewing machine operations, including threading, stitching, and tension control, and ability to sew simple machine stitches.

3. Ability to select appropriate fabrics for a project based on color, texture, and fiber content, and understanding how different fabrics can be utilized in sewing.

4. Understanding of the different types of zippers and buttons, and ability to sew buttonholes and install zippers to different garments or accessories.

5. Knowledge of design principles, such as pattern layout, sizing, and fitting, and ability to apply them to garment patterns.

6. Understanding of basic quilting techniques, such as piecing, basting, and quilting, and ability to create simple patchwork designs and projects.

7. Ability to repair basic garments, such as hemming pants and darning socks, and understanding of garment tailoring techniques.

8. Confidence to tackle a diverse range of sewing projects, from household items to fashion accessories, and understanding how to make each project functional and personalized.

9. Awareness of basic sewing terminologies and how to read and understand sewing pattern instructions and construction.

10. Improved creativity, problem-solving, and perseverance, allowing students to express their artistic vision and express themselves through sewing projects.
Course Content
Module 1: Introduction to Sewing Basics
Introduction to Hand Sewing

Exam

Introduction to the Sewing Machine
Module 2: Intermediate Sewing Techniques
Module 3: Intermediate Sewing Projects
Advanced Sewing Techniques
Module 5: Advanced Sewing Projects
Student Ratings & Reviews
No Review Yet